If you're done with the lack of energy, the cravings, the crashes, and weight loss resistance...
scroll on...you're in the right place!


I WANT TO FEEL GREAT!
Do one (or more) describe how you feel?
It hits mid afternoon. You're crashing so you fuel up on caffeine to power through


You are snapping at your kids or your partner whenever you are hungry


You are tossing and turning at night. No matter how exhausted you are...you just can't sleep.


You find yourself at the pantry once again even though you just finished your meal


Your doctor has diagnosed you with hormone imbalances like adrenal fatigue, PCOS, PMS, PMDD, estrogen dominance or thyroid issues.
If you answered yes to any of these then...
You're a sugar burner!!
The problem with this is that our bodies were designed to burn BOTH sugar AND fat for fuel and we can lose the ability to burn fat with our modern diets and lifestyle.
Our modern diets lead to blood sugar dysregulation--only burning sugar.
And when this happens....you will become dependent on consuming a steady stream of carbs and sugar throughout the day toe give you energy.
But the GOOD news is that this can change when we focus on mastering our blood sugar.
👉 Our blood sugar controls how we feel at every moment of every day.
👉 Our blood sugar affects every cell, organ, and physiological process in the body!
👉 Our blood sugar levels have HUGE impacts on our long term health so they can either set us up for success or failure.
So what's going to happen to your health if you stay a Sugar-Burner?
As blood sugar issues worsen, symptoms become more severe & frequent, and impact more areas of the body.
DOES YOUR GRAPH LOOK LIKE THIS?
*Client's graph before Blood Sugar Mastery
You may be feeling:
always tired
irritable
intense sugar cravings
waking up multiple times a night
having to eat a every few hours
anxious between meals
horrible PMS
inflamed and can't lose weight
THE GOAL
*Client's graph AFTER Blood Sugar Mastery
You may be feeling:
much more energy
more patience
no more cravings
sleeping soundly through the night
going longer between meals and only eating 3x a day
no more anxiety!
better periods and reduced PMS symptoms
less inflamed and lost 7 pounds
INTRODUCING BLOOD SUGAR MASTERY!
BLOOD SUGAR MASTERY isn't a meal plan or another online course like others you may have taken.
👉 It's a complete transformational process that will change you from a struggling sugar burner to a fabulous fat-burner.
7-CORE Modules packed with helpful & actionable content

that gives you the tools to start making changes and feeling better right away

+16 LIVE Blood sugar-Breakthrough coaching calls

where you get individualized support, clarity and answers you need! All calls are recorded.

Access to Supportive Community

: a Private non-Facebook Community where you can get love, support & accountability.

Tons of helpful resources & guides

such as: Diet Roadmap, Shopping List, Handouts, Journaling Exercises, Blood sugar friendly breakfast guide, and other helpful downloadable resources

Recommendations & Discounts

for some of my favorite products, cookbooks, documentaries and more

Bonus workshops and classes

like a Batch Cooking Class, How to build a blood-sugar stable plate, Know Your Numbers: A guide to measuring blood sugar & understanding what your numbers mean, Mindset & Self-Sabotage workshop, and more!
Ready for your transformation?  
"I loved everything about this course! It was a 10/10. Doing things on my own in the past has worked for a little while. I would stick to it and then fall off the wagon. Your course has given me tools and information that not only has helped with my current health issues but will also help me be healthier as I age. Knowledge is power and I truly feel like the things I have learned in the last two months have truly changed my life. I feel empowered that I am helping my body heal." -Ashley R.
 You deserve to feel your best.  
Why Blood Sugar Mastery?
What you've tried in the past hasn't worked and having an expert guide you will help you get lasting results.
Hundreds of students have seen incredible results with this program and you are no exception.
Your deserve help and support on your journey --you don't have to figure this out on your own.
You get one body in this one precious life and you deserve to feel your best in it!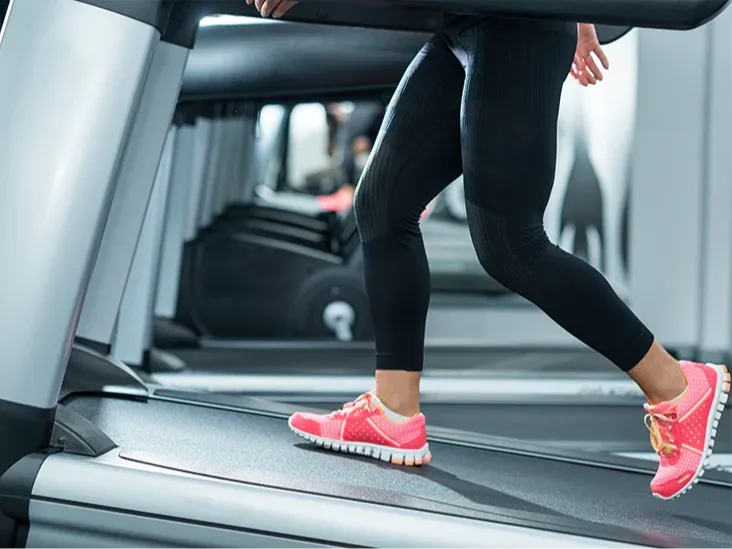 A Holistic Approach Makes All the Difference
Each module in BLOOD SUGAR MASTERY contains videos, exercises and guides specifically created to move you forward in your blood sugar & health journey with a holistic approach and comprehensive approach that goes WAY beyond just changing macros.
MODULE 1: Let food be thy medicine: Foods to add, foods to avoid, tricks for deciphering food labels, how to progress your diet no matter where you're starting (Diet Roadmap)
MODULE 2: Digestion is the #1 healing priority of the body. Optimizing digestion is the first step to healing your gut and extracting nutrients out of your food to power & heal your body
MODULE 3: Stop the spikes: Build a blood sugar stable plate, learn hacks to keep blood sugar from spiking, learn to test your blood sugar, & learn all about sweeteners
MODULE 4: Become Fat Fueled: Learn how to become a fat burner, all about macros, testing for ketones, how to get into ketosis without weighing/ measuring/ counting (because who has the energy for that, seriously?!), and learn about intermittent fasting
MODULE 5: Elevate your energy: Learn strategies to supporting adrenals (one of the key organs involved in blood sugar control), how to optimize circadian rhythm, how to activate a parasympathetic state for deep healing, and glucose & hormone balance, strategies for better sleep, and movement/exercise recommendations
MODULE 6: Love your Liver: Strategies to support your liver (another key organ in blood sugar regulation), reduce your toxic load, strategies to support fatty liver, and gentle detox strategies
MODULE 7: Have your carbs and eat them too: How to optimize metabolic flexibility, when and why to do carb ups to support female hormones

Bonus #1:


Batch Cooking Classes - my quick and easy method to tasty blood sugar-stabilizing meals

Bonus #2:


Video: How to build a blood-sugar stable plate without counting or measuring macros

Bonus #3:


Know Your Numbers: A masterclass on measuring & understanding blood sugar with glucose monitors

Bonus #4:


Mindset & Limiting Beliefs Workshop by Sugar Freedom Coach Danielle Daem

Bonus #5:


Burn Fat Fast - A Rapid Weight Loss Protocol from Hormone Expert Karen Martel

Bonus #6:


My wildly popular Reactive Hypoglycemia Masterclass - TONS of strategies to keep blood sugar stable and stop crashing!
I know what it's like to be in your shoes...
because 
I was in your shoes just a few years ago!
I used to wake up shaky and immediately need to eat. Bringing granola bars with me everywhere I went because I couldn't BEAR to feel hunger.
I used to say, "I don't have one sweet tooth; all my teeth are sweet!"
I used to have PCOS, severe PMS, weight loss resistance, cystic acne, and absolutely NO ENERGY. 
I tried so hard to address my hormones but didn't make even the slightest dent in my symptoms… until I learned that my BLOOD SUGAR was at the root of all my issues.
When I stabilized my blood sugar, my issues effortlessly resolved. My energy came back, my skin cleared up, my cravings went away, my periods were regular and painless, and I FINALLY lost the weight. 
I created Blood Sugar Mastery so you don't have to suffer like I did or waste hours and hours trying to find your answers scrolling on Instagram. I created Blood Sugar Mastery so you'll no longer feel confused about what to eat and how to feel good.
Can I still do this program if weight loss isn't one of my goals?
What if I can't make the live calls?
When will the coaching calls be?
Can I do this program as a vegan or vegetarian?
Do I have to do keto in this program?
Will there be meal plans and shopping lists?
From tired and grumpy to energetic and motivated:


"My biggest struggle everyday before taking this course was my energy level. I would wake up in the morning and dread getting up because I knew I was going to feel awful all day long. By 10 am my eyes were burning and I had already had two cups of coffee. I was grumpy with my kids and had zero patience. By 4:00pm I was falling asleep while I was driving. I had zero energy for workouts and had no zest for life, which is not like me.
Now a typical day for me now is eating to fuel my body. I don't think about food like I used to in between meals. I have the energy to workout hard and I haven't felt like that in a really long time. I feel motivated to take all my supplements, drink my water and have complete food freedom. I feel amazing mentally too."
Sarah C.
---
Being a fat-burner by controlling blood sugar gives you FREEDOM. Freedom from having to eat every few hours, freedom from bringing granola bars in your purse, freedom from constant cravings, freedom from needing coffee or energy drinks, freedom from moodiness, freedom from being stuck in a plateau!
---
About your Instructor:
Danielle Hamilton is a Functional Nutritional Therapy Practitioner & Restorative Wellness Practitioner who specializes in blood sugar regulation, digestion and holistic health.
She has been interviewed on the Quit Sugar Summit, the Kick Sugar Summit, the Keto Answers Podcast, the KetoKamp Podcast, the Meat Rx Podcast and is the host of the top rated Unlock the Sugar Shackles Podcast. Dani was a speaker at KetoCon 2022 and will be presenting again this year in 2023.
Decades of PMS, hormone and digestive issues resolving in only a few weeks:
"My cycles have been intermittently irregular for about 10yrs. (I'm just 40, but had my Thyroid removed at 30, which wrecked my hormone balance, my gut health etc.). I stuck to the carnivore diet for almost all of 2020, which regulated my blood sugar and my cycles for the most part. But, I was having terrible PMS symptoms related to my gut health, back aches, migraines, spotting and massive bloating and constipation. After getting on the supplements recommended by Dani based on my symptom chart, and doing some carb ups last month and this month around ovulation and the week before my cycle, I am happy to report that I experienced:
Zero migraines
Zero spotting
Mild back ache
Mild bloating, what I would consider normal water bloat
And best of all, NO constipation!!
I can't remember if that has ever happened, I always used to get backed up for at least 2 days… usually much longer. Stay diligent, be patient and kind to yourself. It takes time to really heal and find what works best, and when you do it is SO worth it!"